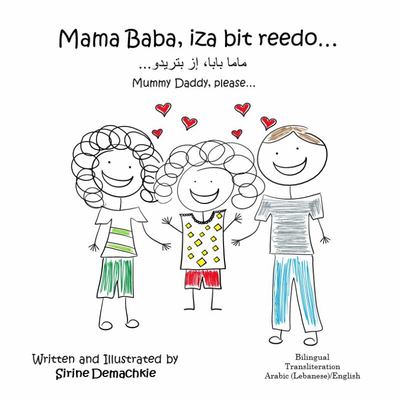 $14.99
AUD
Category: Reference | Series: Mama Baba Ser.
A young girl's journey through a day from waking to sleeping and learning to say please. A transliteration of conversational Arabic (in this instance, Lebanese), enabling parents who don't read and write Modern Standard Arabic (MSA, a.k.a Fusha/Classic Arabic) to introduce Arabic stories to their childr en. ...Show more
$19.99
AUD
Category: Reference
What do you think of when you hear the word 'hero'? Is it the wall-climbing, cape-wearing, villain-fighter you see in comics and films? Heroes can actually come in all forms, shapes and sizes. Some cook for the hungry. Some nurse the poorly back to health. Others raise money for important causes. From small acts of kindness to inventions that have saved the lives of hundreds of people, every person in this book has found their passion - or their superpower. No matter how big or small it might be, your power can be used to change the world for the better too. So put away the cape, climb down from that wall and discover how ordinary people can still do extraordinary things and become heroes. Written by Ben Brooks, the bestselling author of the Dare to Be Different books, and paired with vibrant comic-style illustrations throughout, this is the perfect guide for the budding superhero in your life!   ...Show more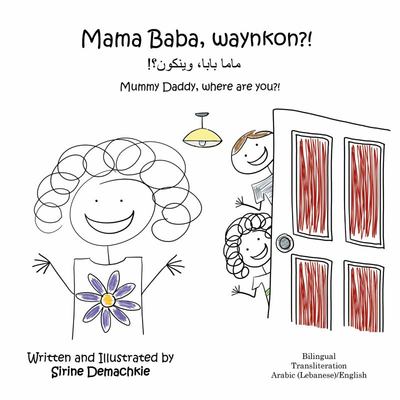 $14.99
AUD
Category: Reference
A young girl's adventure of playing hide and seek with her parents. Where can they be hiding?! The perfect first step for families who wish to communicate with their children in the everyday Lebanese-Arabic language spoken at home.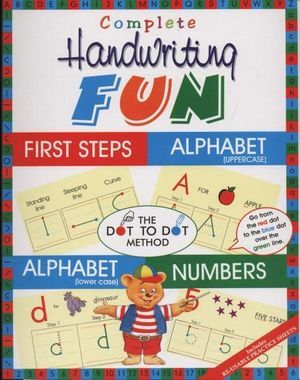 $12.99
AUD
Category: Reference
Teach your child to learn and write first steps, alphabets (uppercase and lowercase) and numbers on his own, in the most easy way with the new 'dot to dot' method. Handwriting essentially translates into knowing the direction in which the line flows. The 'dot to dot' method now completely simplifies this. Make the child use his finer to 'go from the red dot to the blue dot over the green line'. Having mastered this, the child is now ready to pick up the pencil and go over the same process again. Before you even know it, he has learnt to write the alphabets/numbers on his own and is eager and confident to start on the next one. ...Show more
$19.99
AUD
Category: Reference
A world of fascinating information, illustrations and activities to begin your discovery of this amazing machine: your body! -- Back cover.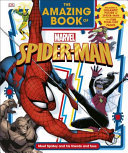 $19.99
AUD
Category: Reference | Reading Level: Children's - Grade 1-2, Age 6-7
Children new to Spider-Man will love discovering more about him in this young readers reference book with foldout paper flaps and a pull-out giant poster featuring Spider-Man. The Amazing Book of Marvel's Spider-Man is the perfect introduction to Spider-Man for young fans. Large pictures and short, simp le sentences bring the world of the web-slinger to life for children aged 5 and beyond. See Spider-Man's powers, meet Spider-Man's friends, and tremble at Spider-Man's villains like the Green Goblin. © 2017 MARVEL ...Show more
$19.99
AUD
Category: Reference
Explore the far reaches of the solar system with this stunningly illustrated lift-the-flap book. Interactive non-fiction text and colourful, detailed illustrations that will keep children entertained for hours. A fun, quirky approach to early learning/reference material that will delight children while teaching them a few facts about the world in which they live. Featuring up to 15 lift-the-flap elements per spread. ...Show more
$46.00
AUD
Category: Reference | Series: Good Night Stories for Rebel Girls
The latest installment in the New York Times bestselling Good Night Stories for Rebel Girls series, featuring 100 immigrant women who have shaped, and will continue to shape, our world. Good Night Stories for Rebel Girls: 100 Immigrant Women Who Changed the World is the third book in the New York Times bestselling series for children. Packed with 100 all-new bedtime stories about the lives of incredible female figures from the past and the present, this volume recognizes women who left their birth countries for a multitude of reasons: some for new opportunities, some out of necessity. Readers will whip up a plate with Asma Khan, strategize global affairs alongside Madeleine Albright, venture into business with Rihanna, and many more. All of these unique, yet relatable stories are accompanied by gorgeous, full-page, full-color portraits, illustrated by female artists from all over the globe. ...Show more
$35.00
AUD
Category: Reference | Series: Words That Changed the World Ser.
Understand how Einstein came to write the most famous equation in history and see how the world was changed forever. Broken into 10 bite-sized chapters, this step-by-step journey through Einstein's mind takes his original manuscripts and makes them accessible to budding scientists everywhere.
$22.95
AUD
Category: Reference | Reading Level: 14+
Age range 14+ Meet Tariq Nader, leader of 'The Wolf Pack' at Punchbowl High, who has been commanded by the new principal to join a football competition with his mates in order to rehabilitate the public image of their school. When the team is formed, Tariq learns there's a major catch – half of the te am is made up of white boys from Cronulla, aka enemy territory – and he must compete with their strongest player for captaincy of the team. At school Tariq thinks he has life all figured out until he falls for a new girl called Jamila, who challenges everything he thought he knew. At home, his outspoken ways have brought him into conflict with his family. Now, with complications on all fronts, he has to dig deep to control his anger, and find what it takes to be a leader. In confronting and often hilarious situations, Tariq's relationships with his extended Lebanese family and his friends are tested like never before, and he comes to learn that his choices can have serious consequences. 'Rawah Arja has written one of the best Australian novels I have ever read…not just because the writing sparkles even as it packs a punch, but because this is the kind of novel that shows us what Australia really is.' — Randa Abdel-Fattah 'A great novel, funny and authentic and full of characters I loved.' — Melina Marchetta, author of Looking for Alibrandi, Saving Francesca and On the Jellicoe Road 'Rawah Arja is an astounding new talent whose work will speak to young people everywhere. The F Team is a fresh, surprising work that is set to become a young adult classic.' — Felicity Castagna, author of No More Boats 'In her debut YA novel, Rawah Arja expertly expresses the difficulty of transitioning from adolescence to adulthood while navigating family, friendship, love and self-worth. Not just full of heart and the importance of community, Arja's novel is also honest...The F Team is an introspective and thought-provoking coming-of-age read.' — Books+Publishing  ...Show more