$16.99
AUD
Category: Picture Books
Bluey wants to play Mum School instead of having her bath. But will the kids listen to her? A gorgeous hardback book for kids of all ages. Bluey has been a phenomenal success since airing on ABC KIDS in October 2018, amassing legions of dedicated fans and hugely popular ranges of books, toys, clothes, g ames and more. It holds the coveted position of being the most watched program ever on ABC iView, with over 260 million plays for Series One, and is the winner of an International Emmy for Most Outstanding Children's Programme.   ...Show more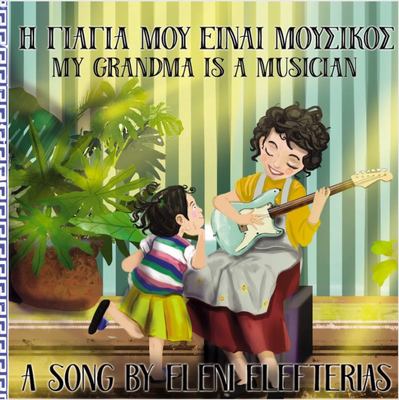 My Grandma Is a Musician
by Yannis Nikolakopoulos (Produced by); Eleni Elefterias
$29.99
AUD
Category: Picture Books
My Grandma is a Musician is a bilingual book in GREEK and ENGLISH with the transliteration (Greenglish) as well so that anyone can read it, even in Greek, whether they can read Greek or not. This is the first bilingual children's book by Eleni Elefterias and is part of a series that is coming out next y ear. It is a song that breaks down the stereotypes about grandmothers while also teaching about occupations. It is an excellent book for schools and pre-schools. With a catchy tune also composed by Eleni, the song is sung by Eleni Elefterias with music accompaniment by SOTIRIS PROKOPIOU on all the instruments. It is suitable for children's school performances. The amazing artwork of BRANISLAV SOSIC, based on concepts by Eleni Elefterias, brings the song and book to life. It allows for plenty of discussion and enhances the learning and teaching of extra vocabulary in Modern Greek. This is the first of Eleni's children's books to be released as part of a publishing collaboration with Yannis Nikolakopoulos of grammartakia.com (writer of The Greek Salad and Alpha in Athens). The main idea is the teaching of Modern Greek to children in a fun and colourful way. ...Show more
$24.99
AUD
Category: Picture Books
Australia is full of the most amazing animals on the planet! What animal has six thumbs? What animal produces square poo? What animal is made up of 95 per cent water and is highly venomous? Discover the answers to these questions and more in this factastic tour of Australian animals.
$14.99
AUD
Category: Picture Books | Series: Bluey
Join Bluey for a fun day at the beach. What will you discover along the way? While Mum is off for a walk along the beach, Bluey discovers a beautiful shell. She runs to show Mum and has a series of encounters that will both excite and test her in unexpected ways. Bluey has been a phenomenal success sinc e airing on ABC KIDS in October 2018, amassing legions of dedicated fans and taking the coveted position of being the most watched program ever on ABC iView, with over 100 million plays. It has also topped the Australian iTunes Kids Chart with the series peaking at #1 and consistently remaining in the Top 5. ...Show more
$24.99
AUD
Category: Picture Books
Slip on your overalls, pop on your hard hat and jump in the digger - let's build a house! First the floor, and then the walls,Then the roof. Let's build it tall.You and me - we'll build it all! Up, up, up. A step-by-step look at how a house is constructed from digging the foundations and laying the b ricks through to fitting the drains and painting the walls. Let's Build a House is a high-energy, gorgeously illustrated picture book written by a real-life engineer. ...Show more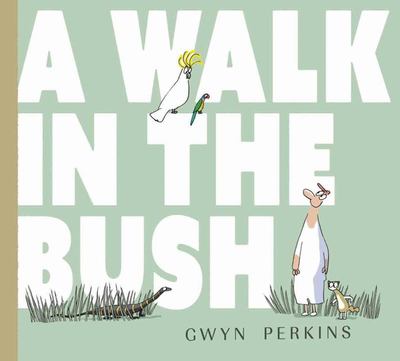 $24.99
AUD
Category: Picture Books
Little Iggy doesn't want to leave the house, but Grandad insists - they always have fun together. What follows is a wonderful journey in the great Australian outdoors with singing birds, wallaby surprises, secret caterpillar messages and oodles of grandad humour. Here is a story about the wonders of nat ure, the funny side of life and spending time with the ones we love. ...Show more
$24.99
AUD
Category: Picture Books
Archie Roach AM's deeply personal song, 'Took the Children Away', from his 1990 debut album, Charcoal Lane, was the first song ever to receive a prestigious Australian Human Rights Award. Its impact was immediate, shining a stark light on Australia's shameful past practices of removing children from the ir families. The song also speaks of love and reconnection and has travelled across seas into the hearts of First Nations communities everywhere. One dark day, when Archie was just two years old, big black government cars came to his home at Framlingham Aboriginal Mission in southwest Victoria. They forcibly took Archie away from his mother, father and family - everything he had ever known. They took away thousands of other Aboriginal children, right around Australia. Powerful people had decided that these children would be better off living and learning all the white man's ways. Frightened and alone, they grew up in institutions and foster homes. They became known as the Stolen Generations.  Ruby Hunter was one of those children, too, only eight when she was taken from the loving arms of her grandmother living on the Coorong in South Australia. Archie and Ruby met and fell in love as homeless teenagers and Archie started writing songs to help ease his pain. Archie's songs, loved by fans worldwide, tell a powerful story of survival and renewal, and the healing power of music.   In this special 30th anniversary edition, Archie's iconic lyrics sit alongside evocative illustrations by his beloved soulmate and musical collaborator, Ruby Hunter. Also included are Archie's recollections of his family and rare historical photographs. Aboriginal and Torres Strait Islander readers are warned that this book contains images of people who are deceased or who may now be deceased.     ...Show more
$15.99
AUD
Category: Picture Books
Poor Tricky! Nothing is going right for him. Milk spills, pyjama buttons won't work, his little sister wrecks their game, and when he tries to help out, everything gets worse.   Tricky's having a very bad day!   Then Dad has an idea. Outside it's wild, but there's a lot to explore...     From Aus tralia's favourite picture-book creator comes a warm and funny story about the very recognisable mess, muddle and love that is the life of a young family - and the freedom of an outside adventure. ...Show more
$14.99
AUD
Category: Picture Books
Have you seen Bluey and Bingo? There are lots of other hidden items too, so join the fun in this search-and-find book! 
$19.99
AUD
Category: Picture Books
Good mums come in many different shapes and species. Get set to meet some of Mother Nature's most marvellous mums.  Philip Bunting celebrates mothers with this laugh-out-loud book that combines his signature humour and glorious illustrations with fascinating facts about just what motherhood looks like a cross the animal kingdom.  ...Show more