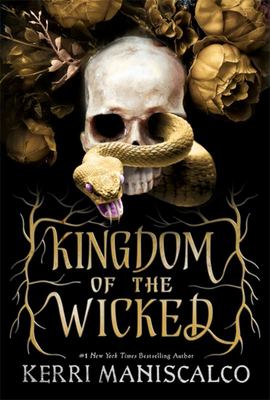 $19.99
AUD
Category: Sci-fi & Fantasy
From the #1 New York Times and USA Today bestselling author of the Stalking Jack the Ripper series comes a new blockbuster series...   Two sisters. One brutal murder.   A quest for vengeance that will unleash Hell itself...   And an intoxicating romance.   Emilia and her twin sister Vittoria a re streghe - witches who live secretly among humans, avoiding notice and persecution. One night, Vittoria misses dinner service at the family's renowned Sicilian restaurant. Emilia soon finds the body of her beloved twin...desecrated beyond belief. Devastated, Emilia sets out to find her sister's killer and to seek vengeance at any cost-even if it means using dark magic that's been long forbidden.   Then Emilia meets Wrath, one of the Wicked-princes of Hell she has been warned against in tales since she was a child. Wrath claims to be on Emilia's side, tasked by his master with solving the series of women's murders on the island. But when it comes to the Wicked, nothing is at is seems... ...Show more
$22.99
AUD
Category: Sci-fi & Fantasy | Series: All Souls Ser.
*Now a major Sky TV series. A Discovery of Witches Season 2 coming soon.* *Read the novel Season 2 is based on.* Fall deeper under the spell of Diana and Matthew in the captivating second volume of the No.1 internationally bestselling ALL SOULS trilogy, following A DISCOVERY OF WITCHES. Perfect for fa ns of Neil Gaiman, Diana Gabaldon and J. K. Rowling. In a world of witches, daemons and vampires the fragile balance of peace is unravelling. Diana and Matthew's forbidden love has broken the laws dividing creatures. To discover the manuscript which holds their hope for the future, they must now travel back to the past. When Diana Bishop, descended from a line of powerful witches, discovered a significant alchemical manuscript in the Bodleian Library, she sparked a struggle in which she became bound to long-lived vampire Matthew Clairmont. Now the coexistence of witches, daemons, vampires and humans is dangerously threatened. Seeking safety, Diana and Matthew travel back in time to London, 1590. But they soon realise that the past may not provide a haven. Reclaiming his former identity as poet and spy for Queen Elizabeth, the vampire falls back in with a group of radicals known as the School of Night. Many are unruly daemons, the creative minds of the age, including playwright Christopher Marlowe and mathematician Thomas Harriot. Together Matthew and Diana scour Tudor London for the elusive manuscript Ashmole 782, and search for the witch who will teach Diana how to control her remarkable powers...   ...Show more
$9.99
AUD
$22.99
(56% off)
Category: Sci-fi & Fantasy | Series: S.F. Masterworks
THE INVISIBLE MAN tells the story of Griffin, a brilliant and obsessed scientist dedicated to achieving invisibility. Taking whatever action is necessary to keep his incredible discovery safe, he terrorises the local village where he has sought refuge. Wells skilfully weaves the themes of science, terro r and pride as the invisible Griffin gradually loses his sanity and, ultimately, his humanity. ...Show more
$22.99
AUD
Category: Sci-fi & Fantasy | Series: Licanius Trilogy Ser.
The Light of All That Falls is the spectacular conclusion to James Islington's Licanius trilogy - a modern fantasy blockbuster packed with magic, prophecy and adventure. James Islington's bestselling debut, The Shadow of What Was Lost, began an epic tale of three heroes who embraced forbidden powers to confront a rising evil. The adventure continued in An Echo of Things to Come as armies clashed and magic collided. Now the final battle - and the fate of the world - is at hand in The Light of All That Falls, the enthralling final volume in the Licanius trilogy. Praise for the series: 'Numerous surprises . . . action aplenty' SciFiNow 'You'll be left wanting more' SFX 'Astoundingly intricate world-building' Daily Mail 'Action-packed epic fantasy' BookBag The Licanius series: The Shadow of What Was Lost An Echo of Things to Come The Light of All That Falls ...Show more
$22.99
AUD
Category: Sci-fi & Fantasy | Series: Licanius Trilogy
An Echo of Things to Come continues the epic story that began in The Shadow of What Was Lost, the acclaimed fantasy blockbuster from James Islington. An amnesty has been declared for all Augurs - finally allowing them to emerge from hiding and openly oppose the dark forces massing against Andarra. Howev er, as Davian and his new allies hurry north towards the ever-weakening Boundary, fresh horrors along their path suggest that their reprieve may have come far too late. In the capital, Wirr is forced to contend with assassins and an increasingly hostile Administration as he assumes the mantle of Northwarden, uncovering a mystery which draws into question everything commonly believed about the rebellion his father led twenty years ago. Meanwhile, Caeden continues to wrestle with the impossibly heavy burdens of his past. Yet as more and more of his memories return, he begins to realise that the motivations of the two sides in this ancient war may not be as clear-cut as they first seemed . . . ...Show more
$32.99
AUD
Category: Sci-fi & Fantasy
When Addie LaRue makes a pact with the devil, she trades her soul for immortality. But there's always a price — the devil takes away her place in the world, cursing her to be forgotten by everyone. Addie flees her tiny hometown in 18th Century France, beginning a journey that takes her across the world, learning to live a life where no one remembers her and everything she owns is lost and broken. Existing only as a muse for artists throughout history, she learns to fall in love anew every single day. Her only companion on this journey is her dark devil with hypnotic green eyes, who visits her each year on the anniversary of their deal. Alone in the world, Addie has no choice but to confront him, to understand him, maybe to beat him. Until one day, in a secondhand bookshop in Manhattan, Addie meets someone who remembers her. Suddenly thrust back into a real, normal life, Addie realises she can't escape her fate forever.   ...Show more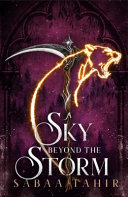 $29.99
AUD
Category: Sci-fi & Fantasy | Series: Ember Quartet
Prepare for the jaw-dropping finale of Sabaa Tahir's beloved New York Times bestselling An Ember in the Ashes fantasy series, and discover: Who will survive the storm?   Picking up just a few months after A Reaper at the Gates left off... The long-imprisoned jinn are on the attack, wreaking bloody hav oc in villages and cities alike. But for the Nightbringer, vengeance on his human foes is just the beginning. At his side, Commandant Keris Veturia declares herself Empress, and calls for the heads of any and all who defy her rule. At the top of the list? The Blood Shrike and her remaining family. Laia of Serra, now allied with the Blood Shrike, struggles to recover from the loss of the two people most important to her. Determined to stop the approaching apocalypse, she throws herself into the destruction of the Nightbringer. In the process, she awakens an ancient power that could lead her to victory--or to an unimaginable doom. And deep in the Waiting Place, the Soul Catcher seeks only to forget the life--and love--he left behind. Yet doing so means ignoring the trail of murder left by the Nightbringer and his jinn. To uphold his oath and protect the human world from the supernatural, the Soul Catcher must look beyond the borders of his own land. He must take on a mission that could save--or destroy--all that he knows. ...Show more
$32.99
AUD
Category: Sci-fi & Fantasy | Series: Stormlight Archive Ser.
The Stormlight Archive saga continues inRhythm of War, the eagerly awaited sequel to Brandon Sanderson's #1New York Times bestsellingOathbringer, from an epic fantasy writer at the top of his game. After forming a coalition of human resistance against the enemy invasion, Dalinar Kholin and his Knights R adiant have spent a year fighting a protracted, brutal war. Neither side has gained an advantage. Now, as new technological discoveries begin to change the face of the war, the enemy prepares a bold and dangerous operation. The arms race that follows will challenge the very core of the Radiant ideals, and potentially reveal the secrets of the ancient tower that was once the heart of their strength.   ...Show more
$22.99
AUD
Category: Sci-fi & Fantasy | Series: Licanius Trilogy Ser.
'A storytelling assurance rare for a debut . . . Fans of Robert Jordan and Brandon Sanderson will find much to admire' Guardian AS DESTINY CALLS, A JOURNEY BEGINS It has been twenty years since the god-like Augurs were overthrown and killed. Now, those who once served them - the Gifted - are spared on ly because they have accepted the rebellion's Four Tenets, vastly limiting their own powers. As a young Gifted, Davian suffers the consequences of a war lost before he was even born. He and others like him are despised. But when Davian discovers he wields the forbidden powers of the Augurs, he sets in motion a chain of events that will change everything. To the west, a young man whose fate is intertwined with Davian's wakes up in the forest, covered in blood and with no memory of who he is . . . And in the far north, an ancient enemy long thought defeated, begins to stir. The Licanius trilogy: The Shadow of What Was Lost An Echo of Things to Come The Light of All That Falls (coming 2019) 'Wonderful worldbuilding and terrific characters' Boingboing.net 'Will appeal to anybody looking for a coming-of-age fantasy tale with likeable characters and strong worldbuilding' Fantasy Faction 'Love the Wheel of Time? This is about to become your new favourite series' Barnes & Noble SF and Fantasy Blog ...Show more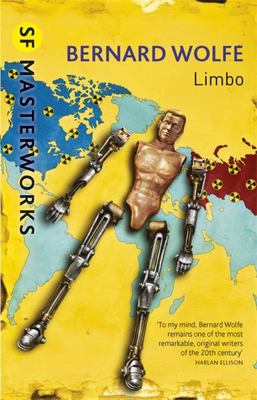 Limbo
by Bernard Wolfe
$14.99
AUD
Category: Sci-fi & Fantasy | Series: S. F. Masterworks Ser.
In the aftermath of an atomic war, a new international movement of pacifism has arisen. Multitudes of young men have chosen to curb their aggressive instincts through voluntary amputation - disarmament in its most literal sense.   Those who have undergone this procedure are highly esteemed in the new society. But they have a problem - their prosthetics require a rare metal to function, and international tensions are rising over which countries get the right to mine it . . . ...Show more
$22.99
AUD
Category: Sci-fi & Fantasy | Series: The Witcher
Geralt, the witcher of Rivia, is back - and this time he holds the fate of the whole land in his hands ... For more than a hundred years, humans, dwarves, gnomes and elves lived together in relative peace. But times have changed, the uneasy peace is over and now the races once again fight each other - a nd themselves: dwarves are killing their kinsmen, and elves are murdering humans and elves, at least those elves who are friendly to humans ... Into this tumultuous time is born a child for whom the witchers of the world have been waiting. Ciri, the granddaughter of Queen Calanthe, the Lioness of Cintra, has strange powers and a stranger destiny, for prophecy names her the Flame, one with the power to change the world - for good, or for evil ... Geralt, the witcher of Rivia, has taken Ciri to the relative safety of the Witchers' Settlement, but it soon becomes clear that Ciri isn't like the other witchers. As the political situation grows ever dimmer and the threat of war hangs almost palpably over the land, Geralt searches for someone to train Ciri's unique powers. But someone else has an eye on the young girl, someone who understand exactly what the prophecy means - and exactly what Ciri's power can do. This time Geralt may have met his match. ...Show more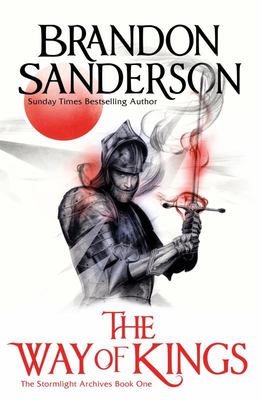 $22.99
AUD
Category: Sci-fi & Fantasy | Series: The Stormlight Archive | Reading Level: very good
From #1 New York Times bestselling author Brandon Sanderson, The Way of Kings, Book One of the Stormlight Archive begins an incredible new saga of epic proportion. Roshar is a world of stone and storms. Uncanny tempests of incredible power sweep across the rocky terrain so frequently that they have shap ed ecology and civilization alike. Animals hide in shells, trees pull in branches, and grass retracts into the soilless ground. Cities are built only where the topography offers shelter. It has been centuries since the fall of the ten consecrated orders known as the Knights Radiant, but their Shardblades and Shardplate remain: mystical swords and suits of armor that transform ordinary men into near-invincible warriors. Men trade kingdoms for Shardblades. Wars were fought for them, and won by them. One such war rages on a ruined landscape called the Shattered Plains. There, Kaladin, who traded his medical apprenticeship for a spear to protect his little brother, has been reduced to slavery. In a war that makes no sense, where ten armies fight separately against a single foe, he struggles to save his men and to fathom the leaders who consider them expendable. Brightlord Dalinar Kholin commands one of those other armies. Like his brother, the late king, he is fascinated by an ancient text called The Way of Kings. Troubled by over-powering visions of ancient times and the Knights Radiant, he has begun to doubt his own sanity. Across the ocean, an untried young woman named Shallan seeks to train under an eminent scholar and notorious heretic, Dalinar's niece, Jasnah. Though she genuinely loves learning, Shallan's motives are less than pure. As she plans a daring theft, her research for Jasnah hints at secrets of the Knights Radiant and the true cause of the war. The result of over ten years of planning, writing, and world-building, The Way of Kings is but the opening movement of the Stormlight Archive, a bold masterpiece in the making. Speak again the ancient oaths: Life before death.Strength before weakness.Journey before Destination.and return to men the Shards they once bore. The Knights Radiant must stand again. Other Tor books by Brandon Sanderson The Cosmere The Stormlight Archive The Way of Kings Words of Radiance Edgedancer (Novella) Oathbringer (forthcoming) The Mistborn trilogy Mistborn: The Final Empire The Well of Ascension The Hero of AgesMistborn: The Wax and Wayne series Alloy of Law Shadows of Self Bands of Mourning Collection Arcanum Unbounded Other Cosmere novels Elantris Warbreaker The Alcatraz vs. the Evil Librarians series Alcatraz vs. the Evil Librarians The Scrivener's Bones The Knights of Crystallia The Shattered Lens The Dark Talent The Rithmatist seriesThe Rithmatist Other books by Brandon Sanderson The Reckoners Steelheart Firefight Calamity   ...Show more