$29.95
AUD
Category: Dummies
Make your money work harder than ever with share investing If you've always wanted to invest in shares, but you've never known where to start, look no further This new edition of Getting Started in Shares For Dummies reveals in plain English the investing secrets you need to know -- how the market work s, how the stock exchange operates, and what brokers really do. In no time, you'll find out how to pick the best shares and diversify your portfolio, minimise your risk and maximise your returns, and reduce your capital gains tax bill. The world of share investing can seem intimidating to the uninitiated, but it doesn't have to be. Free of confusing jargon and packed with practical advice, this hands-on, friendly guide helps you get to grips with developing an investment strategy, assessing your risk, buying and selling shares, working with brokers, understanding taxes, and so much more. Plus, you'll even learn about ten great investors and their strategies -- and ten things you should never, ever do. Find out how the Australian Securities Exchange (ASX) works Develop your own successful share investing strategy--and know how to assess potential share investments Analyse the share market and track trends to make informed choices and grow your wealth Realise the tax implications of share ownership and understand how holding shares affects your tax liability If you're ready to take your first steps towards investing in the share market, Getting Started in Shares For Dummies will help you build the successful share portfolio you've always wanted.   ...Show more
$19.95
AUD
Category: Dummies
Ensure success when starting your small business with this must-have introductory guide Have you always wanted to know what it takes to run a successful small business? This easy-to-follow guide includes everything you need to know to get started. Turn your business idea into reality with handy informat ion on all the basics, from learning how to create a strong business plan to developing a solid online presence. *Create your first business plan -- discover how to develop smart business strategies and build a roadmap for success *Learn the legal jargon -- protect your ideas and register your business properly *Market your business strategically -- establish who your key customers are, research your rivals, and create a killer marketing plan *Take the stress out of bookkeeping -- ensure all of your admin is covered, from choosing accounting software to handling petty cash *Master online marketing -- explore different ways to reach customers with keyword optimisation and other online tools Open the book and find: * Advice about being your own boss * Secrets for matching sales goals to savvy marketing strategies * Guidelines for keeping your finances in shape * A step-by-step guide to profit margins * Tips on using social media to promote your business Learn to: * Decide what type of small business is right for you * Put together a winning business plan * Understand your financial and legal obligations * Maximise your online presence ...Show more
$12.99
AUD
Category: Reference
The climate crisis is here. Our chance to stop it has come and gone, but this doesn't have to mean the world is ending. 'Today, the scientific evidence verges on irrefutable. If you're younger than sixty, you have a good chance of witnessing the radical destabilization of life on earth--massive crop fa ilures, apocalyptic fires, imploding economies, epic flooding, hundreds of millions of refugees fleeing regions made uninhabitable by extreme heat or permanent drought. If you're under thirty, you're all but guaranteed to witness it. If you care about the planet, and about the people and animals who live on it, there are two ways to think about this. You can keep on hoping that catastrophe is preventable, and feel ever more frustrated or enraged by the world's inaction. Or you can accept that disaster is coming, and begin to rethink what it means to have hope.' This is Jonathan Franzen's controversial New Yorker essay, published as a single volume that discusses a planet on the cusp of and what and how individuals can respond to that. ...Show more
$24.99
AUD
Category: Reference
The English language is changing constantly. We invent new words and phrases, we mash up idioms, we mispronounce, misuse, misappropriate. Sue Butler has heard it all and is ready to defend and disagree with common usage. Veering from tolerance to outrage, she examines how the word sheila took a nose-div e after World War II, considers whether we should hunker or bunker down, and bemoans the emptiness of rhetoric. She shouts 'down with closure' as it leaps from the psychoanalyst's couch, explains why we've lost the plot on deceptively, untangles the manuka honey stoush, fathoms why the treatment of famous is infamous, and ponders whether you would, could or should ...Rebel without a Clause is a fascinatingly idiosyncratic romp through the world of words by lexicographer and former Macquarie Dictionary Editor, Sue Butler. ...Show more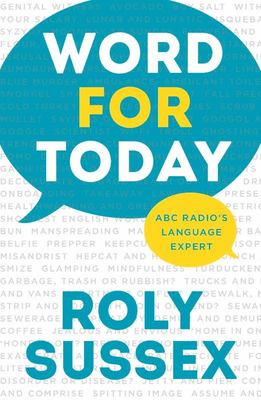 $24.99
AUD
Category: Reference
Did you know that the word salary comes from the Latin salfor 'salt', since part of the payment to Roman soldiers was in salt? That braces and suspenders used to refer to different items of clothing? Or that trolls have migrated from fairytales to online discussion forums? The English language is curren tly going through a period of tremendous ferment, growth and expansion. Old 'rules' are being challenged, or weakened. New ones are emerging. And mistakes and misuses are popping up with all the speed that the internet can provide. For over two decades, linguist Roly Sussex has documented the nature and evolution of the English Language on his popular weekly ABC Radio program 'Word for Today'. For the first time, the best of these reflections on word origins, neologisms and misuses are collected in this witty and insightful book. With Word for Today, you'll always have a word for tomorrow. ...Show more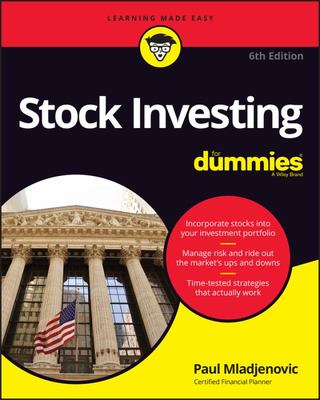 $44.95
AUD
Category: Dummies
New ideas, strategies and resources to help you prosper in both up and down markets This new edition of Stock Investing for Dummies gives you proven strategies for selecting the stock of solid, winning companies and help you build your portfolio for either growth, cashflow (dividends) or both. Long-term stock investing has been a reliable and foundational part of most wealth-building plans for over a century and you can benefit from profitable, actionable tactics, tips and successful strategies in this edition. You will be able to navigate confidently through the post-pandemic period and through the market's rollercoaster ride and end up more prosperous than most stock investors. You'll also learn which types of stocks are best in a recession or stagnant economy. With the help of this guide, you'll quickly learn how to profit despite the turbulence and uncertainty with plain-English tips and information on both stocks and ETFs, new tax rules, exchanges, and investment vehicles, as well as the latest guidance on the global market landscape. Find out... The best approaches for investing in stocks (chapter 3) How to successfully invest in stocks with less than $100 (chapter 19) How to make your stock portfolio a "cash flow machine" for retirement (chapter 9) Learn how to minimize losses and maximize gains (chapter 17) The 10 features of a great stock to buy for long-term success (chapter 22) 10 ways to successful invest when the market is down (chapter 23) See the "right numbers" inside the company for safer stock choices (chapter 11) Need more income? Find out how to choose solid dividend-paying stocks (chapter 9) Explore new investment opportunities (chapter 13) Don't just make gains & income...learn how to keep more after taxes (chapter 21) Stock Investing for Dummies is an essential guide for anyone looking for trusted, comprehensive guidance to ensure their stock investments keep growing. ...Show more
$34.99
AUD
Category: Reference
Journey into a world of gods and goddesses, heroes and heroines, extraordinary creatures and fantastic monsters with this beautifully illustrated introduction to Ancient Greek mythology. Perfect for children aged 7 to 9, this collection contains more than 30 enthralling new retellings of favourite myths as well as some you might not have heard before. Including Theseus and the Minotaur, The 12 labours of Herakles, and the escapades of Jason and the Argonauts, each myth is told in engaging modern language, which is easy for children to understand yet still retains the humour and intrigue of the original tales. Stunning illustrations by multi-award winning artist Katie Ponder breathe new life into each classic story. Additional feature pages delve deeper into the mythical world, providing profiles of the gods and a map detailing Odysseus' long voyage home from the Trojan War. The reference section provides key background information, such as Ancient Greek storytelling and the incredible beasts of the myths, and a pronunciation guide. Greek Myths is the perfect gift, featuring foil on the cover and beautiful illustrations throughout. Children will love exploring the tales by themselves or as bedtime stories. It will be treasured forever. ...Show more
$49.95
AUD
Category: Dummies
The bestselling Excel book on the market -- now in a new edition covering the latest version of Excel Excel is the spreadsheet and data analysis tool of choice for people across the globe who utilize the Microsoft Office suite to make their work and personal lives easier. It is estimated that 1 in 7 p eople on the planet use Microsoft Office If you're one of them, and want to get up to speed on the latest changes in Excel, you've come to the right place. Excel 2019 For Dummies has been updated to reflect the major changes and features made to Excel and covers everything you need to know to perform any spreadsheet task at hand. It includes information on creating and editing worksheets, formatting cells, entering formulas, creating and editing charts, inserting graphs, designing database forms, adding database records, using seek-and-find options, printing, adding hyperlinks to worksheets, saving worksheets as web pages, adding existing worksheet data to an existing webpage, pivot tables, pivot charts, formulas and functions, Excel data analysis, sending worksheets via e-mail, and so much more Get to know the new Excel interface Become a pro at the spreadsheet and data analysis tool that's available as part of the Microsoft Office suite Find time-tested and trusted advice from bestselling author and expert Greg Harvey Use Excel to streamline your processes and make your work life easier than ever before Written by a bestselling author and seasoned educator, Excel 2019 For Dummies makes it easier than ever to get everything out of this powerful data tool. ...Show more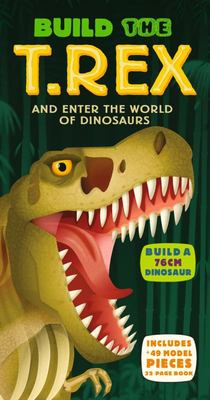 Build the T. Rex
by Darren Naish; Mark Ruffle; Galia Bernstein
$29.99
AUD
Category: Reference
See the T. Rex like never before, with colourful illustrations, fascinating facts about dinosaurs and by building your very own T. Rex skeleton. With this unique interactive guide, you'll build a model of a Tyrannosaurus rex and learn fascinating facts about all kinds of dinosaurs. How did T. Rex use it s massive jaws and bullet-shaped teeth to attack prey? How did smaller predatory dinosaurs team up to attack larger ones? Which dinosaur could sprint at speeds of up to 60 km/h? Discover the answers to all these questions and more as you build the T. Rex! ...Show more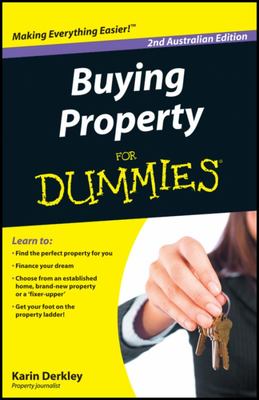 $29.95
AUD
Category: Dummies | Series: For Dummies Ser.
Created especially for the Australian customer! Learn to: * Find the perfect property for you * Finance your dream * Choose from an established home, brand-new property or a 'fixer-upper' * Get your foot on the property ladder! Open the book and find: * Strategies for getting your deposit together * Pro s and cons of buying a period home * What's involved with becoming an owner-builder * Pitfalls to consider when buying 'off the plan' * How to secure a home loan if you're self-employed * Tactics to beat the auctioneersat their own game Unearth your dream home and negotiate the mortgage maze Do you search property websites, wondering whether a particular property could be your dream home? Do you feel like you're wasting money on rent but are confused by the world of real estate -- and real estate agents? Relax! This practical guide covers all aspects of buying property, from buying a piece of history to building from scratch to signing on the dotted line. * Work out whether you're ready to buy -- find out whether you're ready for the commitment of buying property, financially and psychologically * Focus in on the right property for you -- determine your 'must haves' and 'like to haves', and whether you'll need to make a trade-off between these and your preferred location * Decide what kind of property you want -- discover if your best option is to buy off the plan, find an established property or build yourself * Deal with property professionals -- cut through real estate agent spin and understand how buyers' agents work * Find the right finance -- choose the home loan that suits you and your finances * Negotiate a great deal -- move smoothly through the buying and settlement process, whether buying at auction or through private treaty sale ...Show more
$39.95
AUD
Category: Dummies
Everything you need to know to design a profitable businessplan Whether you're starting a new business or you've beentrading for a while, Creating a Business Plan For Dummiescovers everything you need to know. Figure out whether yourbusiness idea is likely to work, how to identify your strategicadvanta ge, and what you can do to gain an edge on the competition.Discover why a business plan doesn't have to be a thrity-pagedocument that takes days to write, but can be a simple process thatyou do in stages as you work through your business concept. Learnhow to prepare an elevator pitch, create a start-up budget, andcreate realistic sales projections. Discover how to predict andmanage expenses, and assemble a financial forecast that enables youto calculate your break-even. Look at the risk involved in thisbusiness and experiment with different scenarios to see ifyou're on the right track. Explains how to create a one-page business plan in just a fewhours Takes a simple step-by-step approach, focusing on budgets, financials, and everyday practicalities Offers focused guidance on managing cashflow, designingmarketing plans, and establishing a long-term vision for yourbusiness Includes access to downloadable templates and worksheets, aswell as helpful online audio and video components Written by Veechi Curtis, bestselling author and businessconsultant A good business plan is the first step to success for any newbusiness, and getting it right can mean the difference between bigprofits and big trouble. Creating a Business Plan ForDummies gives you the detailed advice you need to design agreat business plan that will guide your business from concept toreality. ...Show more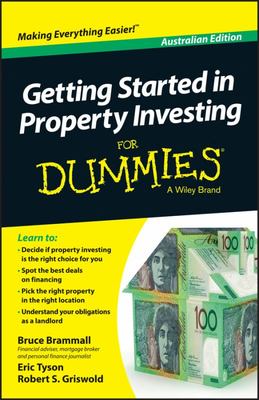 $19.95
AUD
Category: Dummies | Series: For Dummies Ser.
Earn extra money investing in Australian property? Easy. Whether you want to prepare for retirement or just make a little extra money on the side, Getting Started in Property Investing For Dummies, Australian Edition, is the perfect way to take advantage of one of the most reliable and profitable inves tment vehicles in history. From weighing up your investing and financing options to managing the ongoing costs of real estate and building a long-term portfolio, this handy guide gives you the practical help and smart advice you need to get started. Ideal for entry-level investors who want to add brick-and-mortar assets to their investment portfolios, this book covers where to find capital, how to finance purchases and get the best mortgage terms, how to measure the value of properties, basic landlording guidance, and more. * Offers practical property investing guidance for first-timers * Completely up-to-date with the latest information on the current state of Australian real estate * Bruce Brammall writes on property investing, personal finance and tax matters for the Herald Sun, the Eureka Report and News Limited's Your Money, and is the principal advisor and mortgage broker with Castellan Financial Consulting and Castellan Lending If you want to get started in real estate investing--as a full-time endeavor or just an addition to your current investment portfolio--Getting Started in Property Investing For Dummies, Australian Edition has you covered. ...Show more