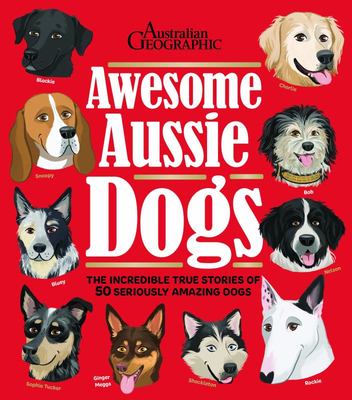 $32.99
AUD
Category: Nature and Animals
PENGUIN BLOOM is a unique journey of recovery and an extraordinary celebration of life, featuring Cameron Bloom's exceptional photographs and a captivating narrative by NEW YORK TIMES bestselling author Bradley Trevor Greive. Penguin the Magpie is a global social media sensation with over 113k followers on Instagram. People the world over have fallen in love with the stunning and deeply personal images of this rescued bird and her human family. But there is far more to Penguin's story than meets the eye. This is a true story of hope and courage. It begins with a shocking accident, in which Cameron's wife, Sam, suffers a near fatal fall that leaves her paralysed and deeply depressed. Into their lives comes Penguin, an injured magpie chick abandoned after she fell from her nest. Penguin's rescue and the incredible joy and strength she gives Sam and all those who helped her survive demonstrates that, however bleak things seem, compassion, friendship and support can come from unexpected quarters, ensuring there are always better days ahead. This plucky little magpie reminds us all that, no matter how lost, fragile or damaged we feel, accepting the love of others and loving them in return will help to make us whole.   ...Show more
$29.99
AUD
Category: Nature and Animals
A response to the devastating 2019-20 bushfires, Animals Make Us Human both celebrates Australia's unique wildlife and highlights its vulnerability. Through words and images, writers, photographers and researchers reflect on their connection with animals and nature. They share moments of wonder and reve lation from encounters in the natural world- seeing a wild platypus at play, an echidna dawdling across a bush track, or the inexplicable leap of a thresher shark; watching bats take flight at dusk, or birds making a home in the backyard; or following possums, gliders and owls into the dark. Hopeful, uplifting and deeply moving, this collection is also an urgent call to action, a powerful reminder that we only have one world in which to coexist and thrive with our fellow creatures. By highlighting the beauty and fragility of our unique fauna, Australia's favourite writers, renowned researchers and acclaimed photographers encourage readers to consider it in a new light. Featuring- Barbara Allen, Robbie Arnott, Tony Birch, James Bradley, Mark Brandi, Geraldine Brooks, Anne Buist, Melanie Cheng, Claire G. Coleman, Ceridwen Dovey, Chris Flynn, Nayuka Gorrie, Dan Harley, Ashley Hay, Toni Jordan, Leah Kaminsky, Paul Kelly, Meg Keneally, Tom Keneally, Cate Kennedy, David Lindenmayer, Ella Loeffler, Maia Loeffler, Jen Martin, Angela Meyer, Sonia Orchard, Favel Parrett, Marissa Parrott, Bruce Pascoe, Jack Pascoe, Sue Pillans, Nick Porch, Holly Ringland, Euan Ritchie, Antoinette Roe, Kirli Saunders, Graeme Simsion, Tracy Sorensen, Shaun Tan, Lucy Treloar, Karen Viggers, Emma Viskic, John Woinarski, Clare Wright. And photographers- Tim Bawden, Kristian Bell, Rohan Bilney, Justin Bruhn, Andrew Buckle, Matt Clancy, Amy Coetsee, Craig Coverdale, Angus Emmott, Terry Houston, Jayne Jenkins, Vivien Jones, Sue Liu, Michael Livingston, Caleb McElrea, Nick Monaghan, Richard Pillans, Gillian Rayment, Linda Rogan, David Maurice Smith, Steve Smith, Colin Southwell, Georgina Steytler, Wayne Suffield, Heather Sutton, Peter Taylor, William Terry, Patrick Tomkins, Belinda Wilson, Matt Wright. ...Show more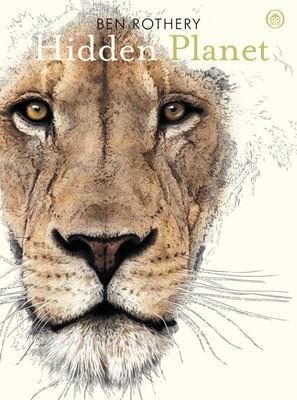 $39.99
AUD
Category: Nature and Animals
A beautiful crossover book for all ages, this is the book natural-history illustrator Ben has wanted to read since he was a child. Simple text will provide an insight into these lesser-known birds and animals - some endangered and some less so - told from the perspective of a detail-obsessed illustrator . 'This is my love letter to Planet Earth; a celebration of her hidden species, from the bold and the beautiful to the interesting but ugly. And while not a complete list, I hope that these few give a glimpse of the outstanding diversity of nature' - Ben Rothery ...Show more
$24.99
AUD
Category: Nature and Animals
This totally revised and updated guide covers all Australian fish species.
$60.00
AUD
Category: Nature and Animals
A Brush with Birds celebrates the exquisite artworks and incredible life of one of the world's finest bird painters, Richard Weatherly OAM. A skilled falconer and artist, Richard has spent more than fifty years observing birds and their natural habitats around the world, from Antarctica to Zimbabwe to New Guinea, Australia and America. In A Brush with Birds, Richard accompanies his stunning paintings and sketches with fascinating insights, anecdotes and knowledge gathered throughout his career. Richard's work continues to document and celebrate the natural world, and reminds us of the importance of conserving our unique environment. ...Show more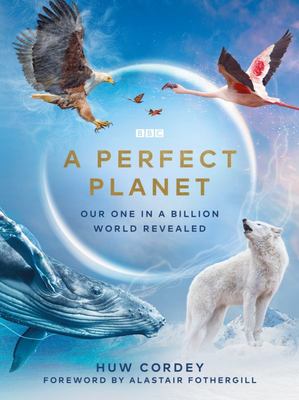 $59.99
AUD
Category: Nature and Animals
There is no place like home. The conditions of Earth are not just good for life, they are perfect. Everything about our planet - its size, its distance from the Sun, its spin and tilt, its moon - is perfectly suited to our existence, and our planet's forces serve to nurture its spectacular biodiversity. Perfect Planet shows in stunning detail how Earth has always been more than the sum of its parts. Unlike any other astronomical body, it is a living world. Focusing on four key natural forces - global weather systems distributing fresh water to all corners; marine currents delivering nutrients to the deepest reaches of the ocean; solar energy warming and electrifying everything it touches; and volcanic activity fertilising the earth's surface - Huw Cordrey reveals to us new levels of this living world, a place populated with astonishing characters living remarkable lives. From Arctic wolves prowling moonlit landscapes or wood frogs, frozen in winter and magically thawing back to life, to flamingos flying thousands of miles to a vast volcanic lake in Africa to breed, we see time and again how animals are perfectly adapted to whatever the environment throws at them. Packed with over 250 full-colour images, and including a foreword by David Attenborough and stills from the BBC series' spectacular footage, Perfect Planet is a stunning exploration of life on Earth - life that is increasingly precious and rare. ...Show more
$45.00
AUD
Category: Nature and Animals | Series: Lonely Planet Ser.
There's something purely magical about being in nature; it transforms us, it renews us. Yet, in a world where high rises, dense population and technology have become virtually inescapable, immersing oneself in nature is seemingly out-of-reach. Lonely Planet's Natural World invites you to reconnect with nature in this sweeping look at the cultural, ecological and historical significance of our world's remaining natural places.The natural world is not as far away as you may believe. In each chapter we explore one specific environment and show you places around the world where you can immerse yourself under a canopy of leaves, quiet your mind amongst sparkling snow, and refresh your senses to a soundtrack of crashing waves. We've also included excerpts from nature writers such as John Muir to help illuminate your sense of place throughout history, and easy-to-follow activities, like "how-to-forest-bathe," to provide inspiration for when you arrive.Nature is a precious resource; not for what we can take from it, but for what we can learn from it. The natural places in this book are in danger from a plethora of human-created threats. While this book is a celebration of these spaces, it is also meant to impart their value and importance, and calls on readers to protect such places. Discover how to absorb the benefits of nature while preserving these environments for future generations.   ...Show more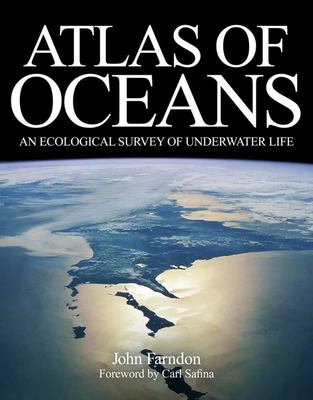 $29.99
AUD
$75.00
(60% off)
Category: Nature and Animals
A tragedy is playing out beneath the surface of the world's bodies of marine waters, one that began long before the 2010 oil spill in the Gulf of Mexico. Although many books have explored the environmental problems being faced on land, "Atlas of Oceans" is the first book for a general audience that exam ines how creatures of the marine environment are if anything more vulnerable than their land-based counterparts.Readers are introduced to the dazzling, diverse array of creatures that inhabit the oceans and seas, and to the nature of the problems they face. Special features focus on the threats to particular animals, plants, and habitats, as well as on specific issues like overfishing, global warming, and pollution. The book also includes success stories, recommendations for what can be done to preserve ocean ecosystems, and a complete rundown of the most endangered species of marine life.Beautifully illustrated, packed with maps and diagrams, and containing up-to-the-minute data on the status of endangered marine species, "Atlas of Oceans" is a celebration of Earth's vibrant and awe-inspiring oceans and seas and an urgent call to action to protect one of our planet's most vital resources. ...Show more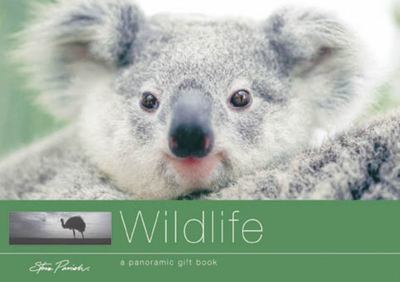 $12.95
AUD
Category: Nature and Animals | Series: Australia from the Heart Ser.
Australia's wildlife will be captured in your memory forever with thi s stunning collection of Steve Parish images. Includes all the fa vourites, accompanied by informative text.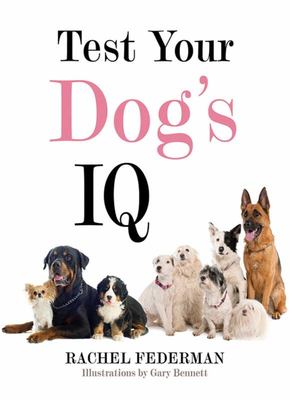 $9.99
AUD
$19.99
(50% off)
Category: Nature and Animals
Does your dog respond to hand gestures or facial signals? Can he perform tricks both inside and outside? You're sure that your dog is much smarter than the one next door, so here's your chance to prove it with Test Your Dog's IQ. Use these quizzes and experiments to gauge your pet's communication skills , social behavior, motor skills, sensory perception, and memory by paying attention to his or her everyday actions such as: - When your dog shows anxiety that you are leaving- If your dog is interested in new toys and challenges- If your dog attempts to wake you up at an unfamiliar sound- How your dog expresses the desire to play The book also comes complete with advice for analyzing your dog's score and improving their IQ if they don't turn out to be quite the wonder dog you expected. These fun tests and amusing illustrations will help you unlock your dog's hidden brilliance and give you a chance to spend more time with your furry friend. ...Show more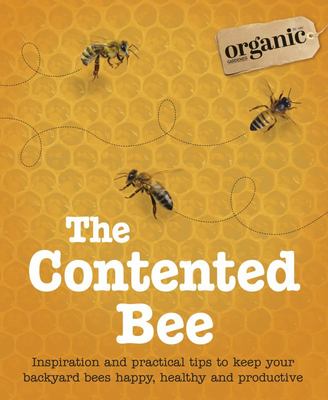 $29.99
AUD
$35.00
(14% off)
Category: Nature and Animals | Series: ABC BOOKS
All the buzz on keeping backyard bees - an informative and inspirational handbook full of advice, experience and stories from experts and enthusiasts. With bees worldwide in deadly peril, Australians are keen to lend a helping hand. Keeping a hive or three has become a popular lifestyle trend - and it's more achievable than you might think.Whether you're in the inner city, suburbs or on acreage, keeping bees can be easy, low-fuss and fun for the whole family to get involved in - imagine bottling your very own honey! This lively guide features inspirational experiences and gorgeous photos from scores of enthusiasts across Australia who have sweetened their lives by keeping bees.Practical chapters by a range of experts give the low-down on getting started, caring for your bees, harvesting your honey and wax (with recipes), troubleshooting, what to plant to help out your little workers, and great information on the popular option of keeping native stingless bees.The Contented Bee will inspire you to help out the bees - and enrich your own life, too! ...Show more