$100.00
AUD
Category: Fashion & Make-Up | Series: Catwalk
The best-selling Chanel Catwalk was the first book to gather every Chanel collection ever created by Karl Lagerfeld in a single volume - a unique opportunity to chart the development of one of the world's most influential fashion brands and discover rarely seen collections. Now fully updated (with twen ty-two new collections) and concluding with Lagerfeld's final collection for the house, the book will be a lasting tribute to Karl Lagerfeld's Chanel. This definitive publication opens with a concise history of Karl Lagerfeld's time at Chanel and a brief biographical profile of the designer. It goes on to explore the collections themselves, organized chronologically. Each collection is introduced by a short text unveiling its influences and highlights, and illustrated with carefully curated catwalk images, showcasing hundreds of spectacular clothes, details, accessories, beauty looks and set designs - and of course the top fashion models who wore them on the runway. A rich reference section, including an extensive index, concludes the book. ...Show more
$24.99
AUD
Category: Fashion & Make-Up | Series: Little Book of Fashion Ser.
Little Book of Prada explores the evolutions and innovations of the brand, as well as a design ethos informed by an interest in minimalism and contemporary art.
$100.00
AUD
Category: Fashion & Make-Up | Series: Catwalk Ser.
Founded as a luxury leather goods house in 1854, Louis Vuitton was for many decades one of the world's leading trunk and accessories makers. It was after launching its first fashion collections in 1998, however, that the house reached unprecedented global fame, and pioneered high-profile collaborations with artists such as Richard Prince, Takashi Murakami and Stephen Sprouse. This definitive publication opens with a concise history of the house, followed by brief biographical profiles of Marc Jacobs, the first creative director 1998-2014, and Nicolas Ghesquière, who helms the brand today, before exploring the collections themselves, organized chronologically. Each collection is introduced by a short text unveiling its influences and highlights, and illustrated with carefully curated catwalk images. Showcasing hundreds of spectacular clothes, details, accessories, beauty looks and set designs - and, of course, the top fashion models who wore them on the runway, from Naomi Campbell and Gisele to Kate Moss and Cara Delevingne. A rich reference section, including an extensive index, concludes the book. ...Show more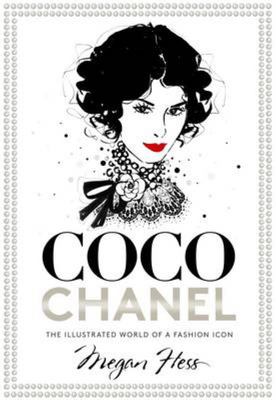 $29.99
AUD
Category: Fashion & Make-Up | Reading Level: General Adult
Coco Chanel: The Illustrated World of a Fashion Icon is an illustrated biography of Coco's Chanel's life from the internationally reknown illustrator and author, Megan Hess. It features key moments from Coco's amazing life and iconic items from the fashion empire that she built. Think an illustrated pic ture book for adults, told through Megan's stylish and feminine illustrations with a fun, whimsical and magical bent. Coco Chanel takes us on a romp through the three distinct chapters of Coco's life: from Coco's early life and building the brand, to the empire she created, to the legacy she left behind, and how her style is still influential and iconic today. Hess's book literally paints a picture of the woman who forever changed the way women dress.--The Australian Coco Chanel: The Illustrated World of a Fashion Icon is a beautifully presented biography of the designer--Books + Publishing National Style lovers, unite! This amazing guided tour of Chanel's game-changing empire is made for coffee tables--Cleo Australian illustrator Megan Hess, whose work graces prestigious designers and brands including Chanel, Carrier and Tiffany and Co., creates a whimsical adventure through the world of Mademoiselle Chanel--PRIMOLife   ...Show more
$29.99
AUD
Category: Fashion & Make-Up | Reading Level: near fine
Paris is the epitome of style, an epicentre of elegance - a must-see on every fashion-lover's list. But where to visit, and what to do? With her inimitable fashion eye, internationally acclaimed illustrator Megan Hess takes you on a personal tour of her favourite places to play, shop, sleep and eat in t he City of Lights. From people-watching on rue Saint-Honoré to cocktails at the Ritz, this is Paris at its most chic.   Filled with Megan's stunning, detailed illustrations, Paris: Through A Fashion Eye reveals the city as you've never seen it before.   ...Show more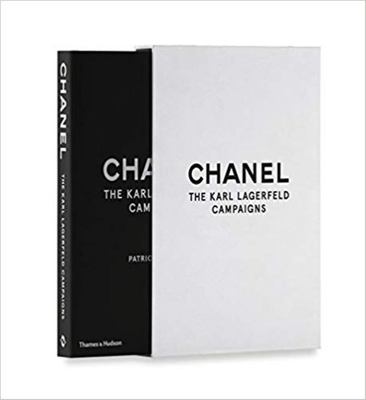 $100.00
AUD
Category: Fashion & Make-Up
When Karl Lagerfeld was named at the helm of the fashion house in 1983, he set out to radically shake up and update its image - not only through bold collections but also, from 1987 onwards, by choosing to shoot the house's campaigns himself, a move that was unprecedented for a fashion designer. Conceiv ed in collaboration with Karl Lagerfeld and the House of Chanel, this definitive publication opens with an essay by Patrick Mauriès before exploring the campaigns themselves, organized chronologically. A carefully curated selection of images showcases hundreds of spectacular clothes worn by the top fashion models - and personalities - of each era, from Inès de la Fressange, Claudia Schiffer, Kate Moss and Cara Delevingne, to Kirsten Stewart and Lily Rose Depp, captured in glamorous locations, from Coco Chanel's Paris apartment to the French Riviera or LA. Presented in a high-end, slipcased package, Chanel: the Karl Lagerfeld Campaigns offers an unrivalled overview of the house of Chanel as seen through the eyes - and lens - of Karl Lagerfeld himself. ...Show more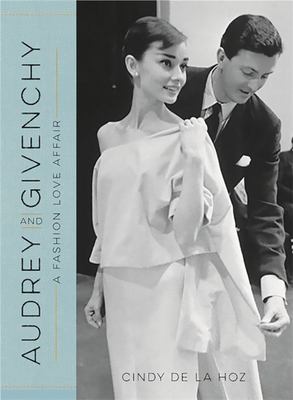 $24.99
AUD
Category: Fashion & Make-Up
The words "Audrey style" conjure images of ballet flats, little black dresses, bateau necklines, capri pants, and countless stunning fashions. Audrey Hepburn, the fashion icon, got her start in the early 1950s, just as a young French designer, Hubert de Givenchy, was beginning his legendary career. Toge ther Audrey and Givenchy were a brilliant meeting of minds. Over the course of their forty-year friendship and professional partnership, both became fashion icons whose collaborations influenced trends for generations to come. Audrey and Givenchy is a celebration of their work both onscreen and off, featuring fashion profiles on such classics as Sabrina, Breakfast at Tiffany's, Charade, How to Steal a Million, and perhaps greatest of all, Funny Face (who could forget the many looks of Audrey's transformation from dowdy librarian to high-fashion model?). Also covering their greatest off-screen fashion hits for awards shows and events and featuring photos throughout, Audrey and Givenchy is a stunning showcase of the most influential teaming of star and designer in fashion history. ...Show more
$24.99
AUD
Category: Fashion & Make-Up
With famous fans such as Rihanna still referring to Lady Di as one of her style icons, and Hailey Bieber paying homage to her athleisure looks, it's clear that Princess Diana is one of the most influential style icons of the 20th century. Throughout the 80s and 90s she was known as a loving mother, phil anthropist, 'Princess of the People' and daring and bold fashionista. In The Legend of Di Dan Jones celebrates the style evolution of Lady Diana Spencer - from the innocent see-through skirt faux-pas, to the off-the-rack blue David Sassoon suit and pussy bow ensemble worn on her engagement to Prince Charles, the 25-foot train on her Elizabeth and David Emmanuel wedding dress, the 1996 black Christina Stambolian 'revenge dress', bike pants with Virgin Atlantic sweatshirt going-home-from-the-gym look, and more.   Dan will chart how Di's style evolved from the twee Laura Ashley-loving 19-year-old when she first joined the monarchy in 1981, to a bold and confident fashion influencer in the 90s. Diana had the knack of following Royal Etiquette yet making up her own fashion rules, influencing millions of women across the globe along the way. From her frilly pussy bow blouses, to one-shoulder spangly dresses, statement chokers, colorful suits and jeans with blazer ensembles, this is a collection of her best-loved fashion moments - from the red carpet to heading home from the gym and walking through minefields.   Beautifully illustrated throughout, and featuring over 50 of Diana's most iconic looks, as well as profiles of her go-to designers, this is a keepsake for die-hard Di fans and fashion-lovers alike. ...Show more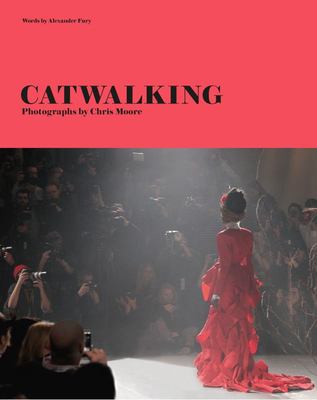 $90.00
AUD
Category: Fashion & Make-Up
Chris Moore is the undisputed king of catwalk photography. His six-decade career includes images of all the iconic catwalk shows because he was at them all. This is the ultimate and only edit of Moore's work throughout his career and covering the changing face of the catwalk. Covering each of the decade s images are accompanied with essays by award-winning fashion critic Alexander Fury, based on extensive interviews with Moore, exploring Moore's career along with key catwalk moments. From Coco Chanel's final show to Galliano's graduation, supermodels to showstoppers, McQueen to Versace and more Catwalking presents the definitive catwalk highlights captured by the man who has seen and shot it all. ...Show more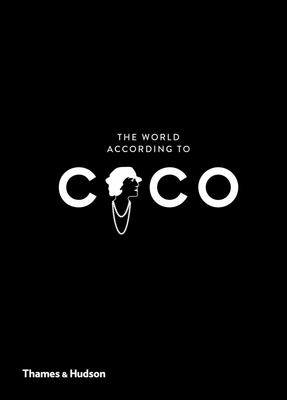 $24.99
AUD
Category: Fashion & Make-Up
One of the most recognizable and revolutionary names in twentieth-century women's fashion, Coco Chanel created an empire that continues to be one of the biggest names in the industry today. Famous for innovations such as the Chanel suit, shoulder bags, and the iconic "little black dress," Chanel's timel ess and elegant style reflected her ideas of what a modern woman should be--ideas she was never shy about expressing. This thematically organized collection of quotations by Coco Chanel pays homage to the legendary designer, sharing her witty and wise views on matters of fashion, style, women, and life. Bold, amusing, and unapologetic, Chanel's insight is impossible to ignore.   ...Show more
$59.99
AUD
Category: Fashion & Make-Up | Reading Level: Scholarly/Undergraduate
The book explores five central themes--the suit, the camellia, jewelry, makeup and perfume, the little black dress--and follows the threads from past to present to show how these key items have been rediscovered and reinvented by new designers. It includes many previously unpublished archive photographs and original drawings by Karl Lagerfeld, as well as glorious images from some of the greatest names in fashion photography. ...Show more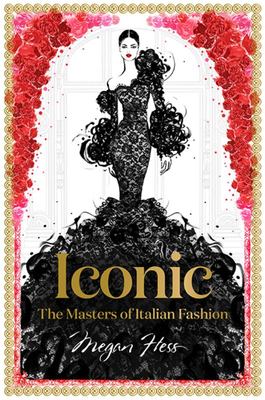 $29.99
AUD
Category: Fashion & Make-Up | Series: Megan Hess: the Masters of Fashion Ser.
For centuries, Italian fashion has been known for its craftsmanship and luxury, but also for its creativity and, most of all, its passion. Lace, leopard print and show-stopping red dresses - the masters of Italian fashion know how to make a statement. From the workshops of Florence to the runways of Milan, join Megan Hess on an unforgettable journey beneath the seams of ten iconic Italian designers: Giorgio Armani, Dolce & Gabbana, Fendi, Missoni, Prada, Miu Miu, Gucci, Versace, Emilio Pucci and Valentino. Complete with Megan's spectacular illustrations of Italian fashion's most dramatic outfits - including power suits, psychedelic kaftans and haute couture gowns - Iconic: The Masters of Italian Fashion is a lavish celebration of one of the world's leading fashion destinations. ...Show more